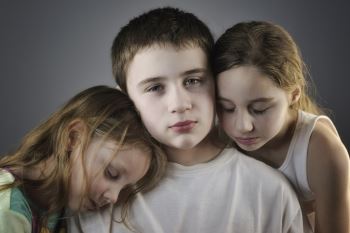 In certain cases, the probate court must appoint a guardian for an estate's beneficiary because he or she is either a minor or legally incapacitated. The guardian becomes the manager over assets left by the decedent.
A common case is one where the decedent has died and the beneficiary is a minor child or an otherwise legally incapacitated person who stands to inherit the family home or other assets such as bank accounts or investment accounts. Because minor children or those legally incapacitated cannot manage property, the court must appoint a guardian until such time the child reaches age 18 or the legally incapacitated person overcomes his or her incapacity.
When the parent of a minor child or incapacitated person dies, if the decedent had a will, typically he or she first names the other parent as guardian. If there is no other living parent, the decedent typically names someone else trusted to act as guardian such as the decedent's brother, sister or someone very close to the decedent.
Occasionally a parent will designate more than one person as guardian. This generally occurs when the parent feels a couple is ideal to raise his or her children or to care for a legally incapacitated person, but such person(s) are not necessarily the best choice for managing family assets and the marriage of the couple may end in divorce.
Unfortunately, if no guardian is named in the will or no will was ever prepared, then it is left up to the court to determine who will become the guardian. It is always best for all involved if the decedent has named a guardian in a will, as the court will generally try to honor a decedent's wishes when possible.
If the decedent didn't name a guardian and there is no surviving spouse, it is common for several relatives to request appointment by the court as guardian. While each of these relatives may argue that he or she is the best person to care for the minor child or legally incapacitated person, it forces the court to evaluate the arguments of all parties involved before the court decides what is in the best interest of the child or incapacitated person.
Don't expose your child, children or legally incapacitated persons to a decision by a court to determine who will be guardian over the management of beneficiary affairs or assets once you have died. Contact Jackson Law to assist you in preparing the necessary estate plan that will protect your children or legally incapacitated persons now. Our Orlando estate planning attorneys are ready to help.