Limited Liability Companies Be Aware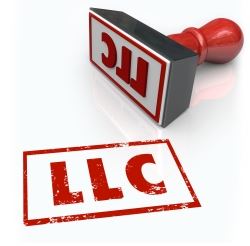 If you have an existing Florida limited liability company (LLC) you should consider meeting with a business law attorney to amend your articles or operating agreement to comply with the new LLC law enacted in June 2013. The new law became effective on January 1, 2014 for all new businesses wishing to operate as an LLC. LLC's established prior to this date may continue to conduct business under the previous law, but only until January 1, 2015. This means that existing Florida LLCs will have one additional year to comply with the revised act.
Some of the more important changes to the law include a member's ability of dissociation by express will. Simply put, at any time a member may notify the company of his/her intention to withdraw, whether or not it is wrongful, but is not necessarily entitled to payment for his/her ownership interest.
It is likely that many members of LLCs will misinterpret the law for their own personal financial benefit and may withdraw. But if it is done wrongfully, another provision within the law may hold that member liable for misconduct, debt, obligation or other liability to the LLC, or its members, which the withdrawing member incurred while a member.
Remember that as of January 2014 these laws are in effect and you need to be aware of changes that affect the members and consider amendments to your articles or operating agreement. Other examples of changes to the law include:
Under the previous law, only those LLC members that signed the LLC's Operating Agreement were bound by its terms. Under the new law, all members are bound, even if they did not sign the agreement.
If the Operating Agreement requires members to make contributions of capital to the LLC and a member fails to do so, a creditor that loaned money to the LLC relying on this obligation can force that member to contribute.
Contact our firm if you need assistance with your LLC with regards to these changes.